My Guests!
It must have happened to you at least once in your life: to meet someone special who, for one reason or another, makes an impression on you. Sometimes it is a gesture, sometimes it is a detail or just a smile, but it gives us the energy that keeps us going. On this page we would like to record the memories of the many beautiful people met at Rhome86. This is simply a way to thank all of them and let them know that they are the reason why we get up every morning and start the day with the enthusiasm and the joy to welcome them at our bed & breakfast.
A tutti, GRAZIE.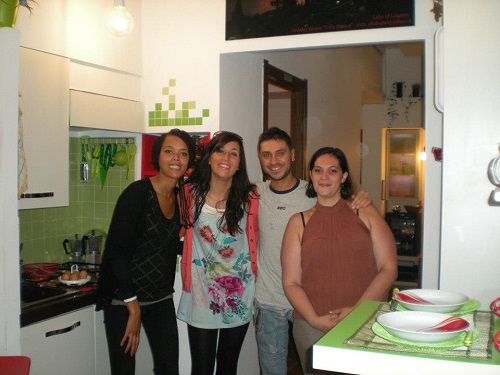 Cecilia and her nice friends, from France... thanks a lot!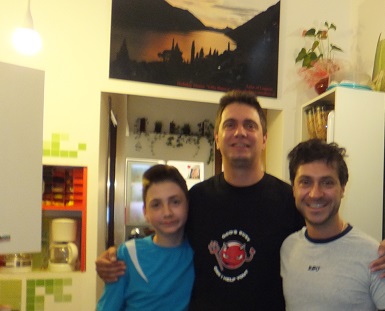 Mihail, Robert, Dolores: lovely family from Romania.
Last day they gave me a candle
made by Mihail's hands! I love you!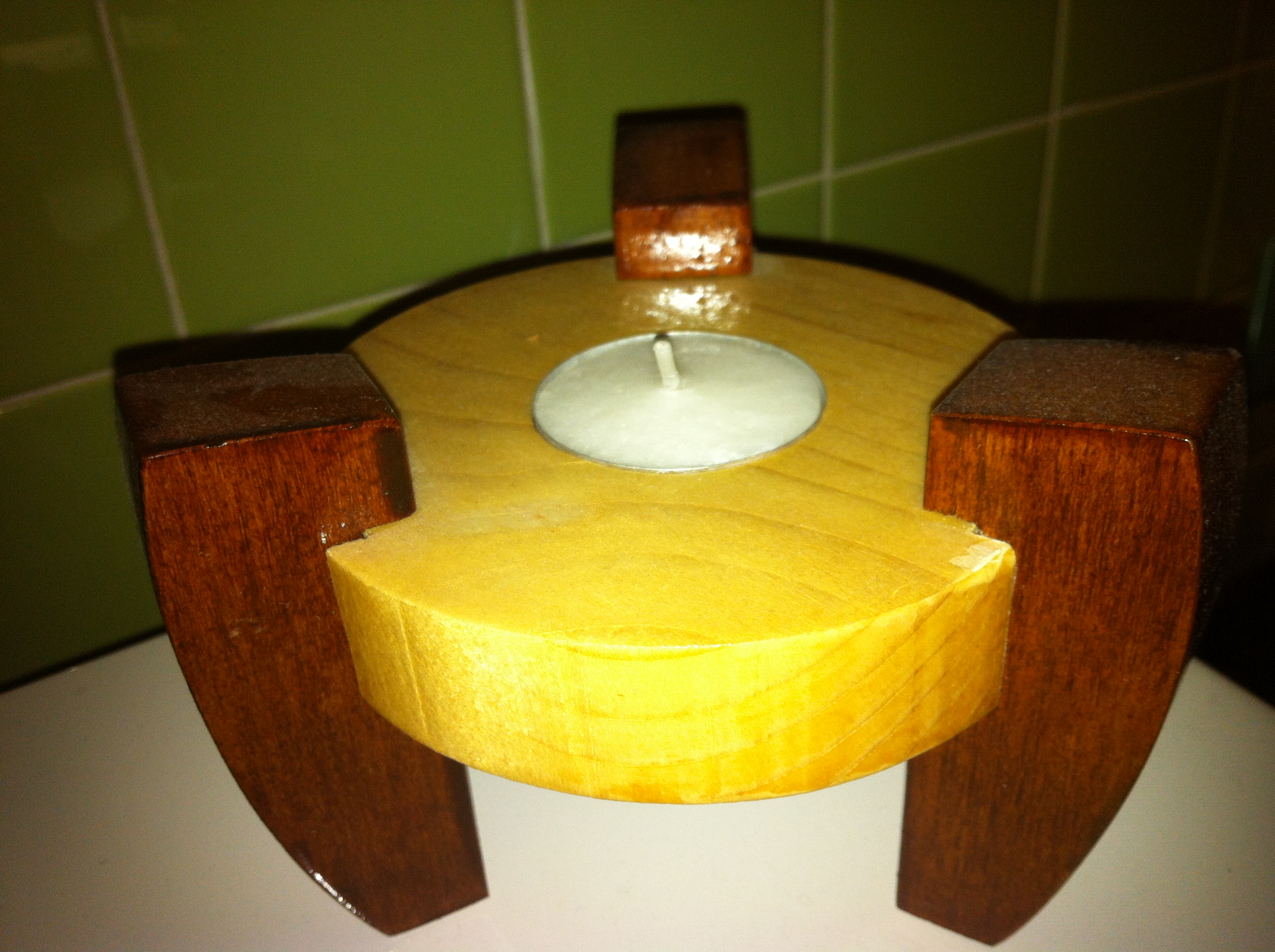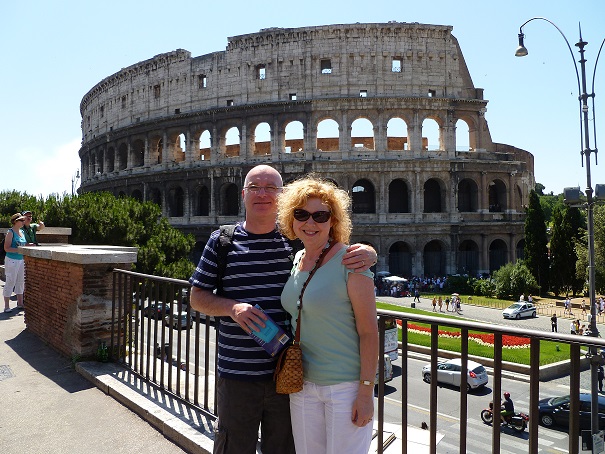 Clarke and Linda are a crazy juvenile couple from London (I haven't said "young"!)....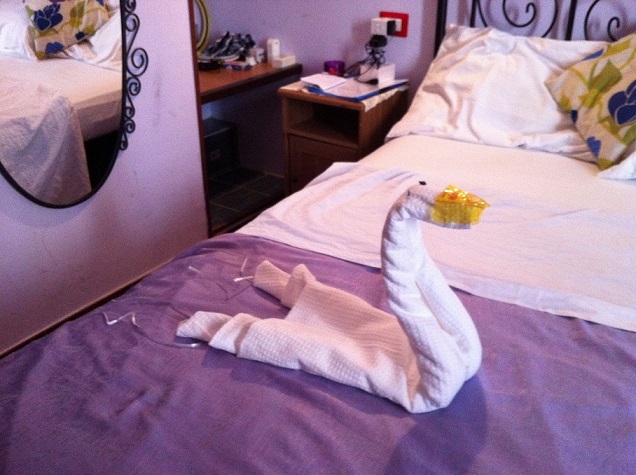 .. I did'nt know that english people are so...
they are used to use towels in this way...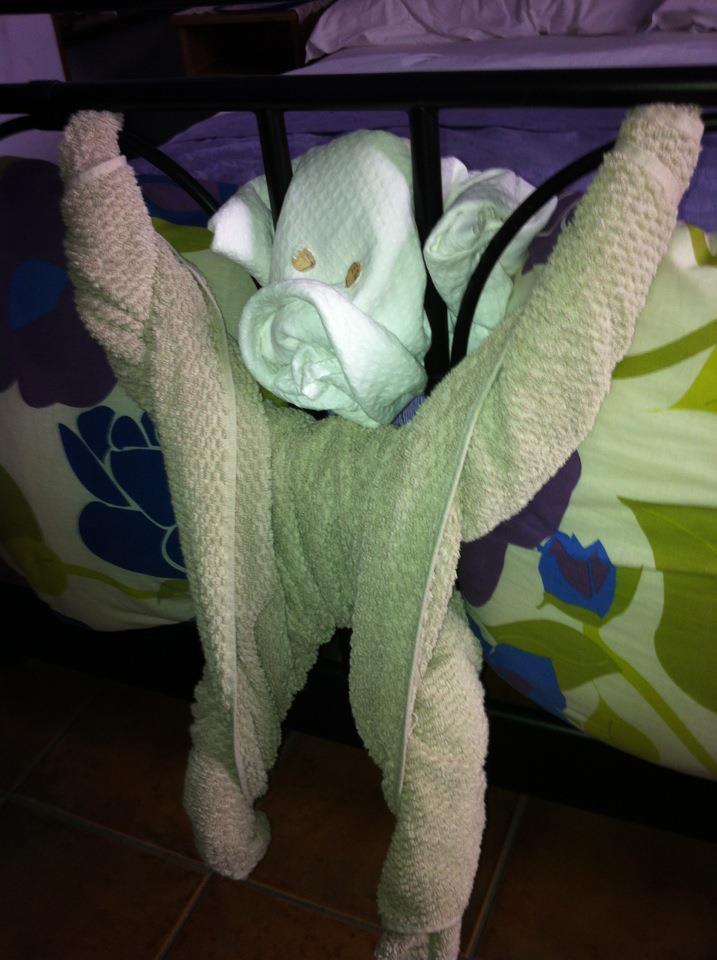 I miss youuuuuuuuuuuu!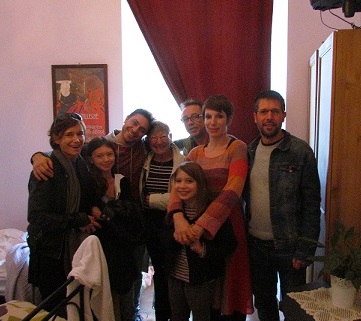 A big family from Touluse. What can I tell about them? I fell in love with them and most of all with SOLANGE... the lady at my left side. They made me positive and happy every morning. I wish the world was populated with people like them.
This is their lovely present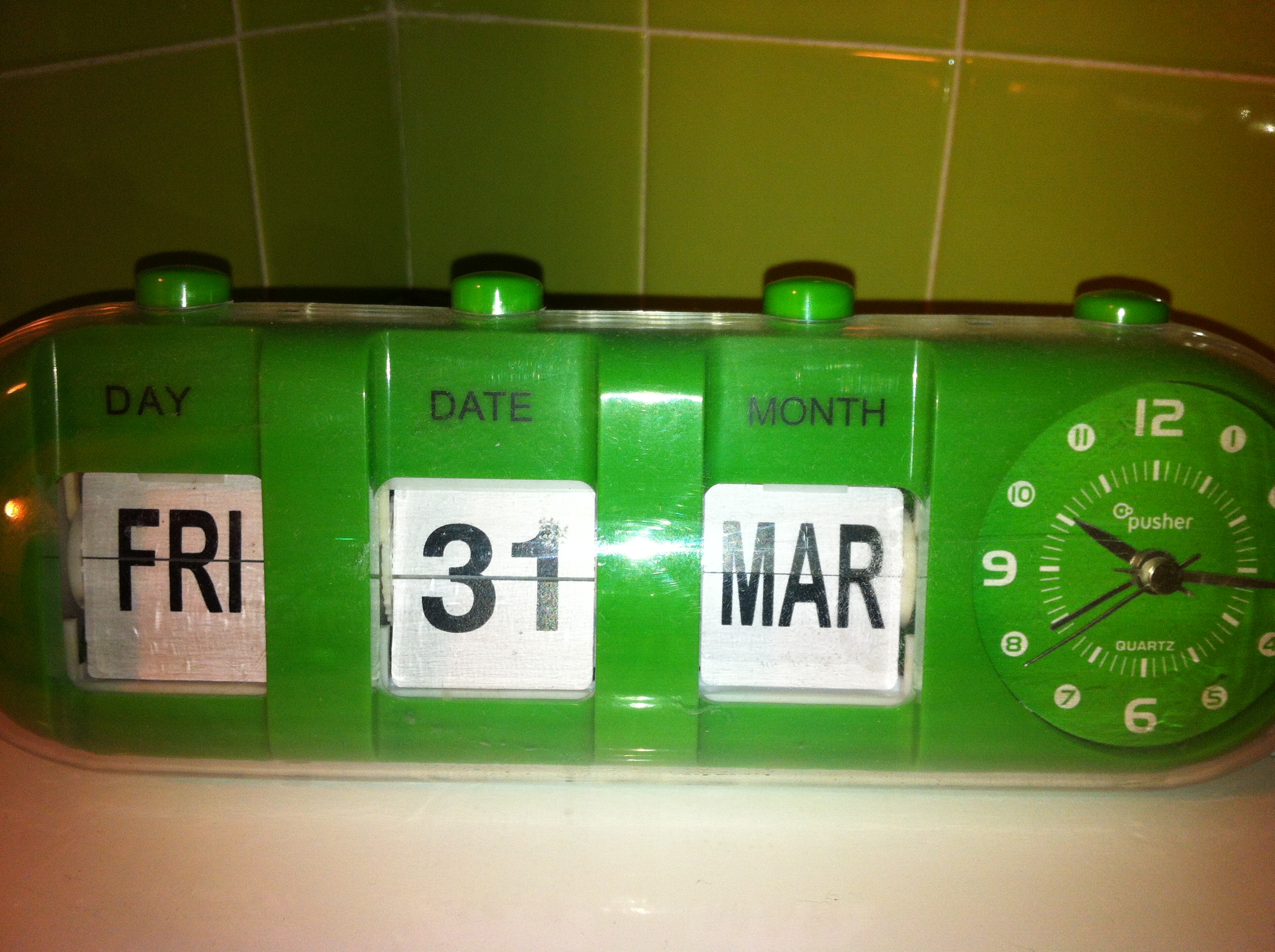 before leaving.
I'll never forget you, really...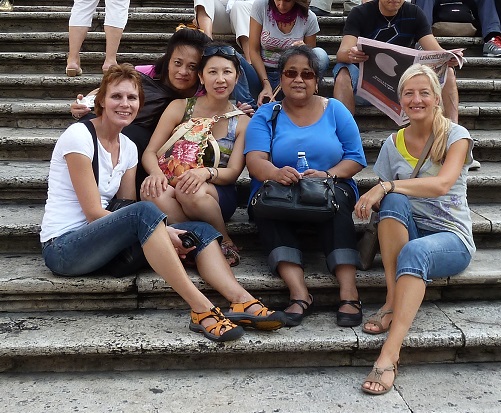 Happy, friendly, nice group from Netherlands.
Monica and friends, how many laughs with you!!!!!
2013 - February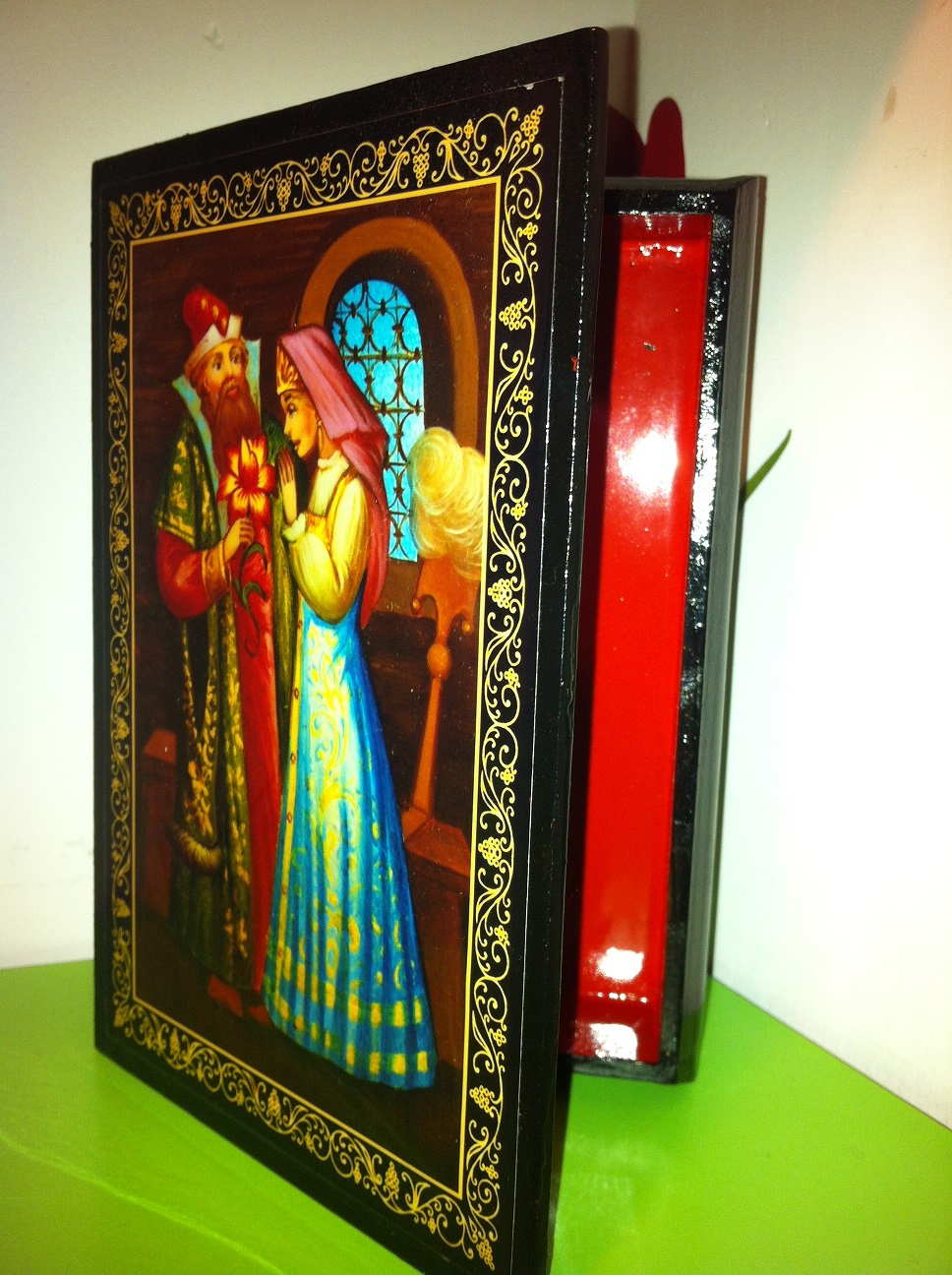 A very nice box given from people from Russia. They were a kind presence
at Rhome86.
Thanks a lot Vadim and Vadic for your long stay!
2013 - March
It was with me a young couple with a baby a few months with bright eyes and bright.
His dad, Andrew, is an artist and has his own band.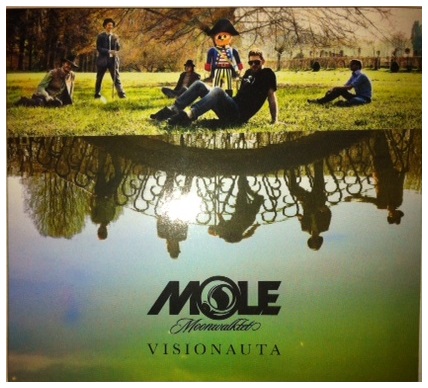 I think I can say something about music as a pianist, I listened to his cd and I think that he will have a long way (the group is called WHEELS MOON WALKET and is available by its record label ).
Here's how certain customers sometimes surprise you not only for the charm and authenticity that convey, but also because through an unexpected gift you seem to have them still present even after their departure!
2013 - April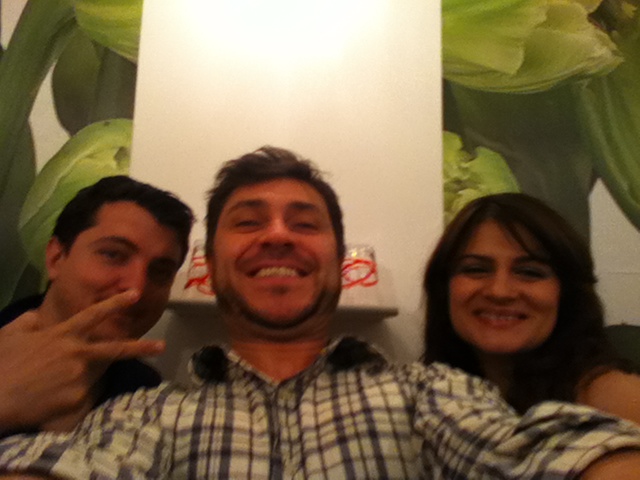 Getting to know Eliza and Auelian was like finding old friends you have not seen for some time. A feeling of confidentiality and friendship.
Those people who you seem to know a life!
From romania with fury!
May - 2013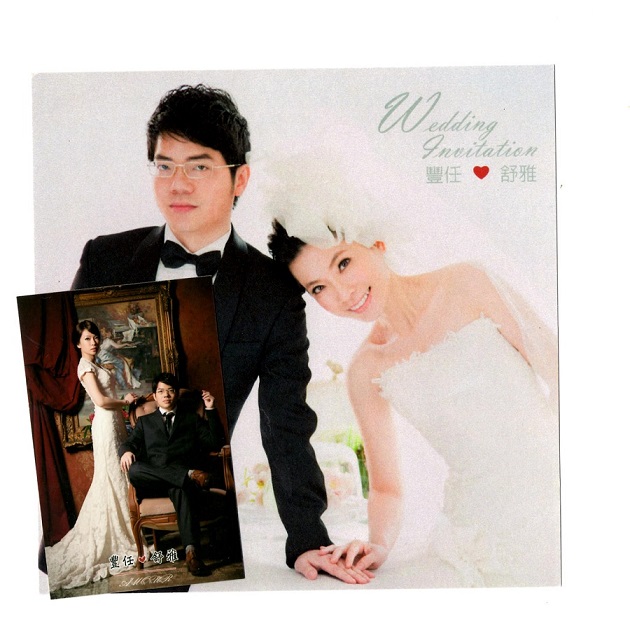 Tsai and Kang, a beautiful married couple novices from Taiwan. I was very impressed by their kindness and sympathy, from the deep education and their generosity.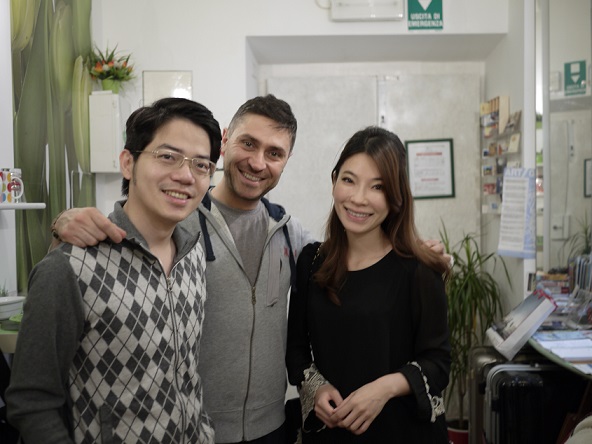 I tasted their special green tea typical of their region and is delicious!
THANK YOU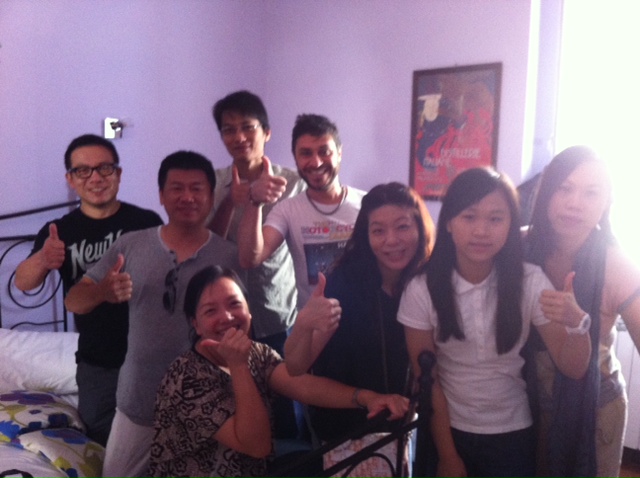 July 2013 - A group from Taiwan. Very polite and funny people. thanks for cultural exchange!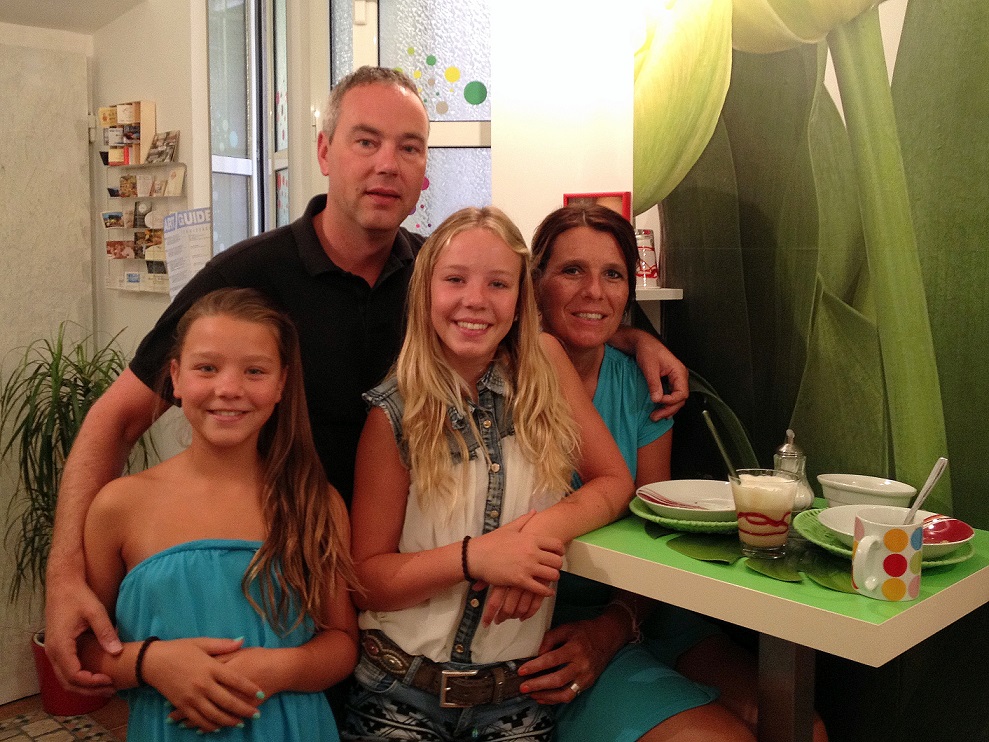 August 2013.
Eugene Van Rijn, his family Eva, Isa and Yvonne, from Netherlands!
Her sister Monique staied at Rhome86 last year and few days ago I had a pleasure in meeting this lovely family! What kind presence during breakfast time, many smiles and positivity. It felt like talk with old friends.
Thanks a lot, Hope to see you all together.
Sep 2013
A Young and polite couple from Taiwan.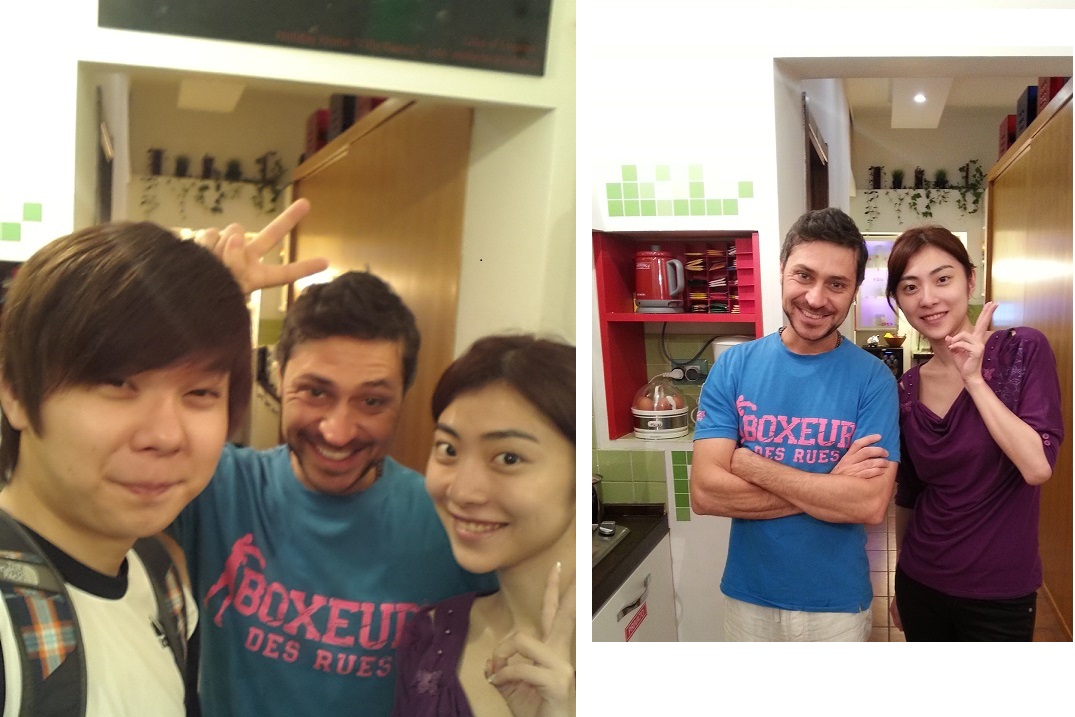 Thanks for your smile!!!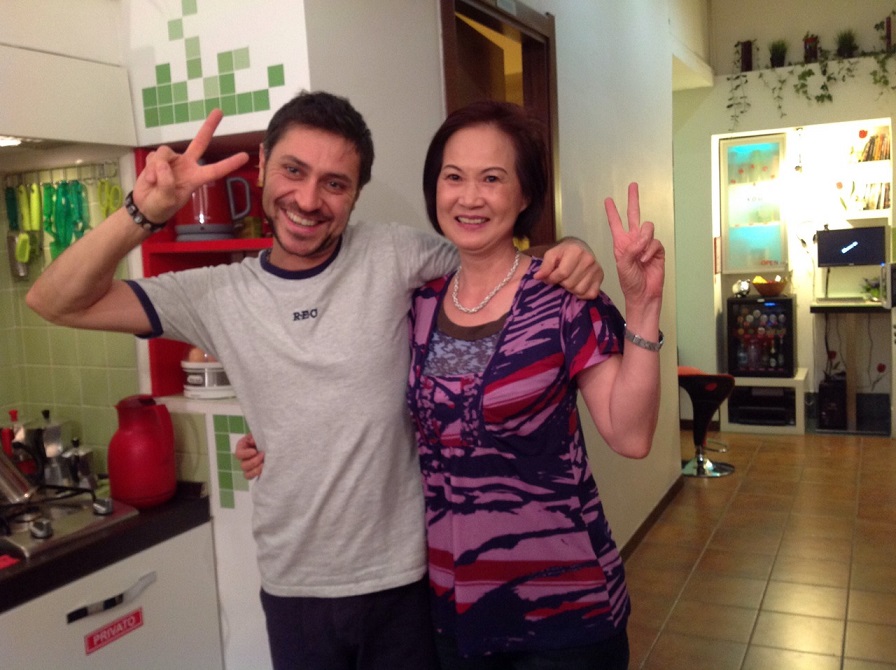 September 2013
Wanida & Vichaya, from Thailand.
Very nice polite guests.
between us has born a perfect harmony and a great feeling.
I want to visit you in Thailand...
November 30
Wow!!!!!!!!! a Big big Group from the best region in Italy: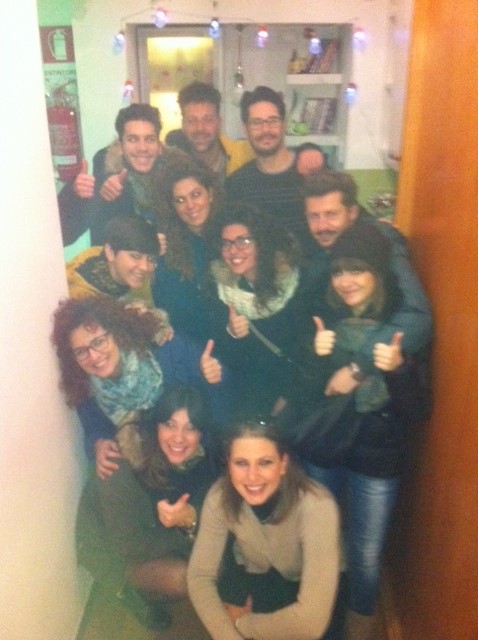 the Puglia!
They are friendly and smiling boys and girls here in Rome
for a live concert of a famous italian band.
April 2014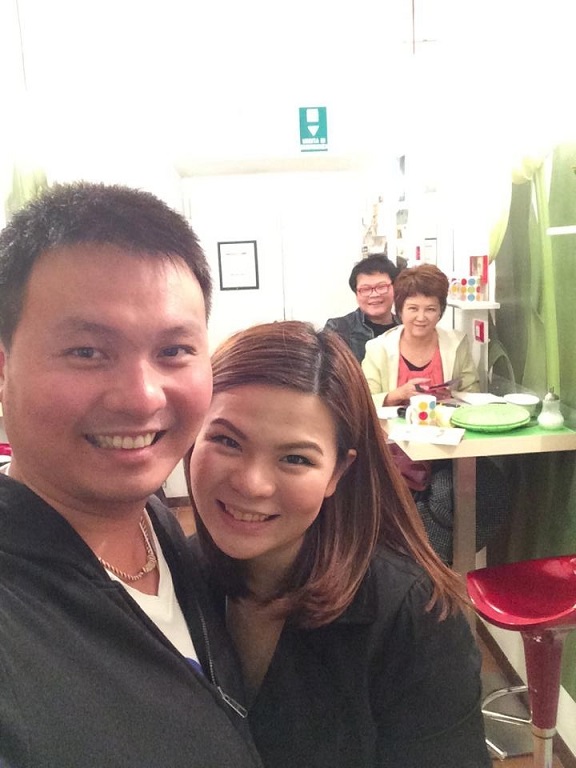 A big family from Thailand, in Italy for a long tour! All of them are funny, smiling, and happy.
Angie's parents slept in the Junior Suite,
and her aunts in the purple room.
Here in photo, Angie and her husband.
They were in the green room.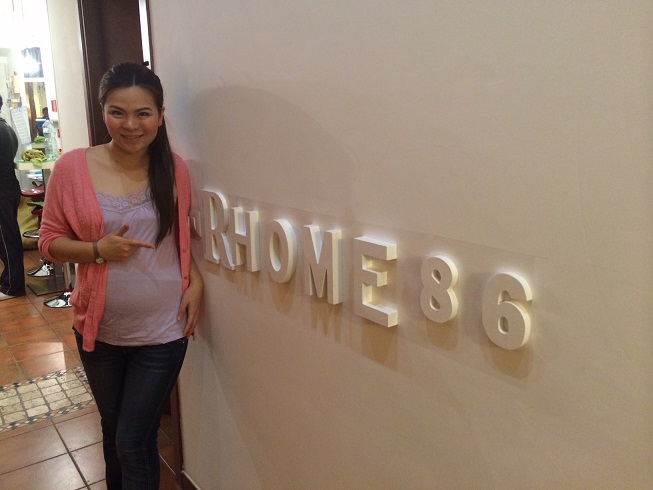 Good luck... with the baby on the way Angie!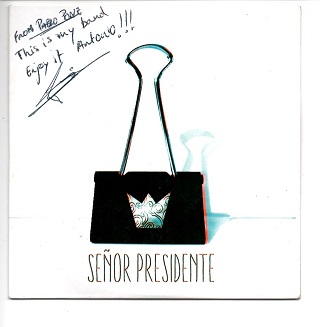 We were glad to have Pablo Ponz Pelufo as our guest here!
He is an an other musician among those who have stayed with us, and his music is so rock and gorgeous!
Good luck!
Donald Ferrante e Donna: an Italian-American couple who have been booking with us since the first year of Rhome86. Over time we have become very close friends. This is a gift they sent me from Canada after their last visit to Rome last summer 2019. I love you my friends!
---
• Associated gallery •
Information Request
Events Calendar
See our calendar and discover our events !
---
• What our guests say •